EA BUZ NEWS: Assessment of Common Market Protocol Implementation on-going in the Partner States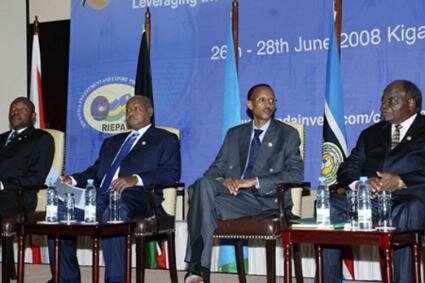 The East African Community Secretariat is currently undertaking meetings of the National Implementation Committees on the Common Market in all the Partner States to assess the status of implementation of the Protocol in the Partner States.
In this regard, the Secretariat is collecting data on the various performance indicators up to December 2013. Additionally, the technical experts are also reviewing the Monitoring and Evaluation Framework with a view to further refine the indicators. The NIC meetings will also draw up action plans for April-June.
The meetings have already been held in the United Republic of Tanzania from 14 to 16 March; the Republic of Kenya from 18 to 20 March; the Republic of Burundi 21 to 23 March 2013. The Republic of Rwanda will be from 25 to 27 March; and the Republic of Uganda from 4 to 6 April 2013.
The Partner States in February conducted a five-day review of the implementation status of the EAC Common Market Protocol as at December 2012, which exercise noted that generally all the Partner States were still lagging behind in implementing the Protocol, albeit at different levels.
Some of the key challenges and observations the review made were in regard to the slow pace at which Partner States were harmonizing their national laws to conform to the Common Market Protocol; the lack of a standardized reporting period and; lack of a common understanding and interpretation of the indicators, including guidelines on data collection and the need to design specific monitoring and evaluation tools for particular areas of the Common Market Protocol such as Free Movement of Services, Free Movement of Goods, Free Movement of Capital, and SQMT Act (Standardization, Quality Assurance, Metrology & Testing), among others. The Protocol came into force in July 2010.
---
618 Views
---
More Picture(s)