GHETTO BLUES: After Falling out With His Own Brother Bobi Wine over Dream Studio's Dime, Afrigo Band Singer and Self-Taught Producer Eddie Yawe is now in a New Studio Equipment Row.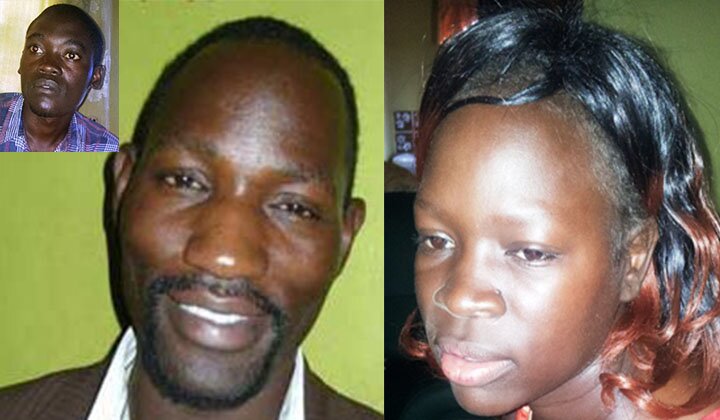 Ghetto gladiator and self-proclaimed Uganja Republic President, H.E Bobi Wine's Brother Eddie Yawe, with whom they fell out over their Dream Studios' dime mismanagement before Bobi moved on to make his own Fire Studios, is in utter trouble again.
Yawe, also the Afrigo band singer is having sleepless nights after a one Lydia Nankabirwa and her Sudanese hubby Kayidri Idri entered into a deal with the producer that has since gone bad. The deal initially started with Yawe borrowing equipment worth Shs200m for the semi-defunct Dream Studios.
According to Nankabirwa, the equipment that was procured under the Keyz Records and M.J Studio through Jowat Enterprises, based in industrial area on plot 79 of the 1st street and Glory Electronic Sounds at Cham Towers, included a studio wholly equipment like Keyboards, Behringer Microphones, Euro desk mixers, Monitor speakers, Acoustic guitars, etc.
These were collectively hired out to Eddie Yawe at a tune of Shs1m per month; dime Nankabirwa claims has never been paid for over twelve months. And to make matters worse, he has clung onto the multi-million equipment as well.
Nankabirwa says Yawe, together with his cohorts in the security circles claim he has authority and power over the equipment. They are said to have caused the detention of Idri a few months back, over charges of trespass. He was detained for days at Katwe Police station from where he was forced out of the country and he has not been able to return to this day.
The mother of two tearfully lamented to us that eventually, she sought legal redress from Makindye court where the court ruled in her favour over two years ago. However it is still claimed that Yawe, with his security brigade further tormented Idri until he finally decided to abscond from his family in Makindye and headed back to his native home in Sudan.
A few days ago, word went around that the singer was again wanted over the same issue after Nankabirwa revisited the case with the help of Kiira Road police officers who are now handling the matter. At the moment she is in advanced stages of having the singer cum producer arrested.
Insiders insist that Nankabirwa and Yawe were very close friends who even used to spend lots of time together in the company of singer Trekkaman and Bebe Cool's ace producer Rinex who we can confirm has been told to stay away from the issue by the boss.
But there is a further allegation being made by yet another up-start musician, Edrisa Kakooza that Eddie Yawe at about the same time allegedly obtained a paltry Shs300k to produce for him a song then titled 'Mutima Gwange,' a deal that never materialised. Efforts to get Yawe's comment were futile as our calls went unanswered every time we tried him this afternoon. Watch this space
---
3969 Views
---
More Picture(s)