CASSANOVA LUGUDDE: Zari Is A Tigress In Bed, Though She Was Just 445th Among The 452 Sweet And Fake Babes I Have Laid And, Hey... I Am HIV..._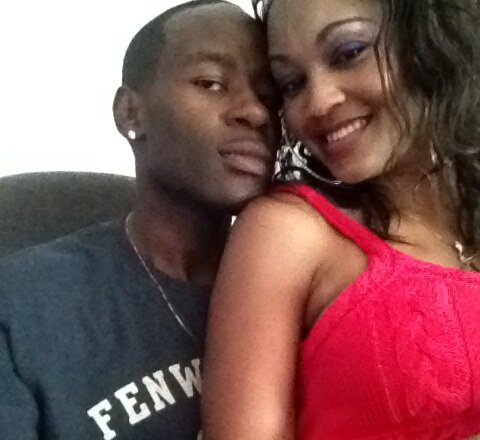 Self-confessed women player Isaac Lugudde has of late been in the media for several reasons. A Casanova, basketball icon, marketer, hang-outs hopper and now Big Brother Africa hopeful, Lugudde's story on Zari jammed our hits' route last week. In an intended kiss-and-tell interview at Mosa Courts Apartments lobby on Thursday afternoon, The Investigator Team (TIT) of Jacko D. Waluluka and Grace Hannington engaged him. In a tricky chat, the dude spilled his sex-capades and of course, Zari's soupy swirilili. Bellow is the Q&A.
TIT: Hi Isaac you look great, what have you been up to lately?
LK4: Dude, I have been hustling, lots of usual stuff has been going around me. So, late last year I resolved to concentrate on my marketing directorship at Kinetic, the KNL events and my basketball career. I would say am more spiritually awaken, and laid back but still the old same flamboyant and arrogant guy with more care.
TIT: What is it about you and basketball everything seems to revolve around the game somehow?
LK4: My basketball career started way back when I was just about 7 years at a place called Friendly House, a gym in Boston for young lads and since then I continued to play the game while at Winchendon Prep, Mount Whaclosay College, Division One Boston college where I graduated and then went to the Dominican Republic where, I played professionally. I also had stints with the BABC Boston Amateur Basket ball Club but retired in late 2007 after a nasty knuckle injury. I only got back into the game after my mother who was the patron of then Falcons club though. I now play for D'mark, the last team I will ever play for anywhere.
TIT: So you want to tell us that you are no longer all over the place?
LK4: Yeah the rules of the game changed, thanks to my girl Cynthia who has seen me all through this. She is now my best friend and partner. Not just that boy-and-girlfriend business. She is the absolute real deal.
TIT: You are now all over this Cynthia babe. How different is she from the other girls you had?
LK4: I tell you, she doesn't force or fake it. She has a natural beauty, calm and natural
TIT: The hottest news now is you having an eye on representing Uganda in the next BBA, how did you come to that decision?
LK4: Hell no it wasn't my idea and I had never given it any thought, in fact it is you The Investigator which broke the story but the person who ignited the real flame was a friend who works with the CIA in South Africa. He called me and was like 'dude you have a lifestyle which suits reality TV.' So when I shared it with my colleagues at office it went viral thanks to Tom Mith Mayanja of Klear Kat
TIT: When did you pick the forms since you say you had to be persuaded to do so?
LK4: You can't believe I only filled them a day to the deadline. Thought it would be taxing but I did all that, online fast and precise.
TIT: What if you are not chosen?
LK4: I really don't care if I am chosen or not. I will and always remain Isaac Lugudde. It doesn't make me lose any sleep. So I will digest that fate information, either a phone call or email, with ease. But just in case i do i will win that dough. I have been around and know how to manoeuvre and with the women around, let's wait one can easily walk away with my tattoo.
TIT: Does this prove what many of your fans say, that you are a Casanova?
LK4: (Heheheheheh) hold up there bro, the truth is that I have only been into four serious relationships. I am a kind of guy who will break up with a babe and immediately hook up with another in a few seconds. You see when I speak to babes; all they want to do is get it on with me. Am a smooth talker and my charm works up babes, am blessed.
TIT: Give us an honest answer. Would you go all the way through the 90 days in BBA without making out?
LK4: I doubt that I can do that and am staking dime if I manage to go all the way just in case I end up in the house. I can try since my girl will be on TV watching. But I sometimes ask myself almost the same question if my girl will be able to handle with all the Wolves around, though I still insist that just playing the game however, don't rule out seduction and temptations since it's a magnetic flow that one can't stop.
TIT: Tell us, do you use latex in your escapades?
LK4: Definitely I have always done during my playing days. My favourite brand is 'King Size' and I know you are puzzled about it. I got one on this one. Many people think that with my serial dating, I would be sick but they are in for a shocker. Being a basketball player, a game that consists of direct body contact, we are subjected to tastes every three months and boy I still like what I see. Am very safe.
TIT: Could you remember the number of babes that you have prayed Yoriyori with??
LK4: Hell yes. They are now 452 with only four serious ones like I hinted before. Every cool guy like me has a history you know and you know with fame, man has only two options... its liquor, women or both. Numbers don't matter but how you got over it all and ended with the right one.
TIT: This may upset you but like you said every man has a history and for its sake we want to know what number was Zari?
LK4: Dude, we had a deal that she would not come into the picture here, I am way past that.
TIT: Since you are now with Cynthia we guess that Zari was number 451
LK4: Bull, that ain't right I think she was number 445 but the one who gave me and still gives a headache.
TIT: And how was she in Bed?
LK4: Dude, bitch knows how to play her game and she is wicked and wild. She's a mixture between an Alien and zombie in bed. It takes a very fit man to get her fixed properly and this must be the reason why she is into playing games.
TIT: This implies that you two still talk to each other?
LK4: That woman ain't easy and doesn't give up easily. She's been trying to get to me on phone and on what's up on a South African number+2776899961 but I don't pick her calls. To manage all this bullshit, I have had to give Cynthia all my pass words and the right to pick up any of the phone calls she might suspect. I have buried my beef with Ivan Ssemwanga and we now talk, he even says hello to my girl.
TIT: Then what do you do if you bump into her around town?
LK4: Dude, I will just walk past her. She is history and I am done with her, she even had the guts to invite me for her white party but boy I just threw the invites back to the guy who delivered them. However, a friend later picked them from the shocked delivery boy and must have put them to good use.
TIT: Tell us whether you have heard of a guy called Boblyn?
LK4: That is another Zari's ex. I have heard rumours from everywhere but I don't give a damn, I usually ignore because am now settled with my beautiful woman.
TIT: Now that you claim you are settled, how do u handle the women?
LK4: You may think I am bluffing but I get almost a hundred inbox messages on my FB from women but like I said, I just ignore them now and besides, my woman will at times assure them. Mind you, I am growing up and want a family badly. With Cynthia of course, though I will not rush her. It will be up to God. To the girls I have tasted, I am one of the authors of the players' book, so I ain't mincing my words. It's over. I am settled.
TIT: We see your body full of tattoos, what is this craze all about?
LK4: Let me educate you here. A tattoo defines where you are from and will say things that you cannot communicate verbally, whether one wants it or not. I have 19 drilled all over my body but if I get the big brother slot, my whole back will have UGANDA printed and so will my sleeves. I simply love them Tattoos. (Phone rings), guys, I will have to go, its Cynthia on line.
---
15744 Views
---
More Picture(s)