BEATING THE ODDS: Lucky Chap MC. Kats Beat Big-name Salvador and MC. Percy as he's been selected to hold the Mic @ The Forthcoming Battle of the Champions between Singers Bebe Cool and Chameleon in SA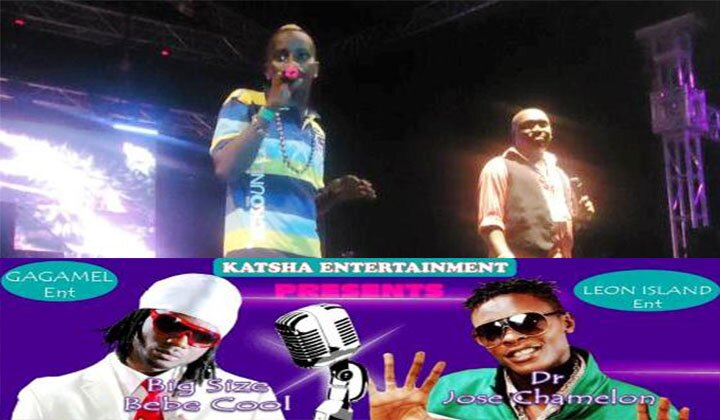 It seems that Mc. Kats who, of late has been in trouble with the famed 'Kawunyemu WHITES' to the extent of routinely impounding his vehicles, is beating the odds and ready to eat big for the first time.
After acquiring his own disco equipment days ago thanks to his Uk-based Mom, the latest we have is that the young chap has been chosen by South African based Tycoon Shaffique Katumba aka Katsha, to be the sole MC at the first ever forth coming battle of champions in South Africa, featuring Champs Bebe Cool 'Banton' and fiery 'Dr' Jose Chameleon 'Badilisha' slated for 5th October in Pretoria.
We can confirm that Kats beat big-name comedian Idiringi Patrick Idiringi and Silk's MC. Percy whom he pulled down the list. "It was decided that Kats will be more able to handle the mantle," our insider Pry talked of the deal that will see Kats swagger away Shs2m richer, plus an air ticket and hotel bills catered for.
And we are afraid to add that this could be the very first time ever, the lad will be hosting an event outside Uganda. It could be reason we hear that after the news was broken to him, the lanky fellow developed cold feet and has been smiling from ear to ear. However it will not be until the contract is signed between that folks down there will be sure that he will touch the Zuma-land. But as usual, we never go wrong on what we say and this won't be the first time either. Watch this space.
---
1005 Views
---
More Picture(s)