BAD BLACK EXCLUSIVE: The Story of How Lowly Educated Socialite Black Used, Fooled and Discarded Her PHD Holder Lawyers Who Offered her Legal Services Worth Ushs182m!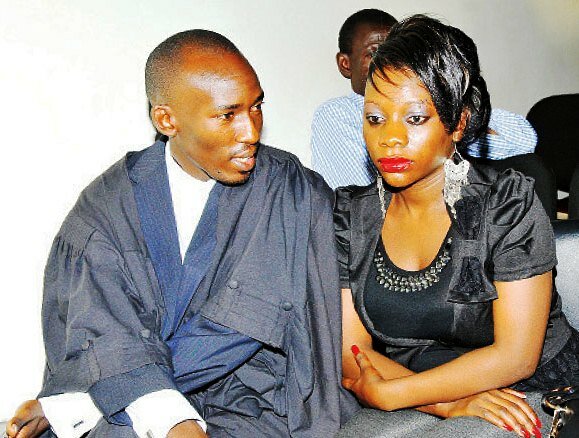 A number of lawyers in town are sad and blue, after fugitive socialite Bad Black used them to fight her court battles only to disappear in thin air, we can reveal. Born Shanita Namuyimbwa, the lowly educated girl made PHD holder lawyer Dr. Henry Onoria and learned colleagues do donkey legal work for her, only to vanish without trace when time came to pay.
Since desperate situations call for desperate solutions, Dr. Onoria is now asking court to come to his rescue. This is the height of desperation. The same court has issued countless warrants for Interpol to arrest Bad Black so she can stand trial for cheating her Ex- mzungu lover of a whopping Ushs11Bn, but the self-proclaimed prostitute has to-date evaded the mighty international police!
On Onoria's prompt, Commercial Court's Margaret Tibulya has since issued out summons to Bad Black. Word has it that she is on the run and safely tucked away somewhere in Europe either Far East or Middle East. Where and how Onoria will find Bad Black, to serve her with the summons, calls for more questions than answers. However, Dr. Onoria is not alone, for our deeper investigations reveal that many other lawyers are licking their wounds, after representing Bad Black in several court battles only for her to bolt.
"Many have resigned to their fate, fearing to expose their naivety. They can't stand the shame of coming out to say that a lowly educated girl took them for a ride," a smart lawyer who had Bad Black pay through the nose and is now a proud owner of a top range BMW, confided in us. One such lawyer, we can reveal, is Furah the man who fought tooth and nail to ensure Namuyimbwa walked to freedom in vain.
---
2079 Views
---
More Picture(s)