SMOKED OUT: M-net Celebs and Colleagues Flavia Tumusiime and Andrew Kabura, Have Started New Strategies of Holding Exclusive Pre-Show Meetings at the Bukoto-based La Paz Hide Out, Followed by Wrap-up Sessions at the Nearby Apartment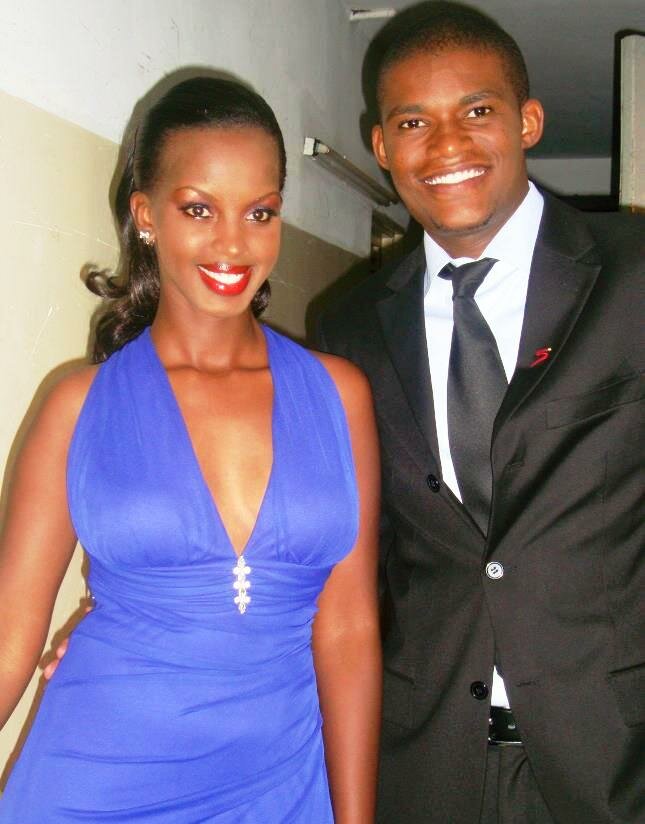 You might have known them as budding colleagues during there several encounters on M-net, most especially during the last Tabira Endibba that was aired on M-Net months back. But folks, it seems the pair has inked their friendship into a more detailed and more frequent evening meetings.
Our pries have confirmed that the duo has for quite a while been holding the meetings late into the night at La Paz bar and restaurant which is a stone-throw distance away from the famed KK health club in Bukoto.
They are known for arriving differently into the rendezvous. And they often opt for the table in the corner under the cover of darkness where they indulge in niceties like Guinness and meat while chatting and smiling away with Kabura at times stroking her chin as the meetings get more exciting.
But the best part of it all is that in-between the meetings the pair again leave separately without their cars and head to an apartment block which is just a stone throw away where they continue with their chit-chat before coming back to the spot.
By the time they leave, always at about 11pm, Flavia is always wearing a huge smile on her face while Kabura walks with a swagger, similar to those guys' from the Kamuswaga land of Kooki. He leaves with a satisfaction, probably knowing that they have just finished preparing a skit for their next project.
---
3222 Views
---
More Picture(s)