IDLE MINISTERS WE ARE: Members of President Museveni's Bulky Cabinet Richard Todwong and Nyanzi Have Confessed they are too Redundant for Life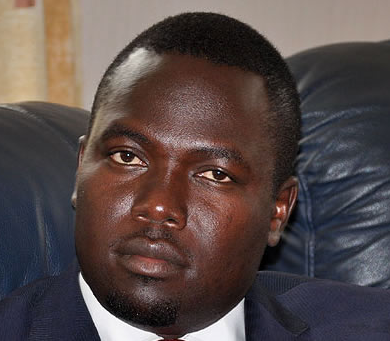 Minister Without portfolio in charge of mobilization Richard Todwong has shocked the legal committee chaired by Col. Fred Mwesigye, confessing he is too idle for life. Todwong was backed by State Minister in Vice president's office Vincent Nyanzi who said he has been too suffering from redundancy.
"I am a field person, this redundancy is killing us. I really hate to be redundant," Todwong said. He added that all he does is come to office and wait to fill in for cabinet ministers who can't attend certain functions. He called for reorganizing of the cabinet structure which spells out their roles.
Nyanzi who was heavily nodding his head in agreement, also told the committee that he is not comfortable with his new role. Shocked by what his colleagues had told the committee, Minister for presidency Frank Tumwebaze was quick to defend the president saying there is no minister who is redundant.
"We as ministers receive the almost the same benefit for work so there is no way some one can say ministers lack what to do," Tumwebaze said. He said what is needed to come up is harmonizing the mandates of different ministries.
He advised the ministers to go and talk to the Prime Minister Amama Mbabazi who is officially in the position to explain their roles.Tumwebaze explained that it is because of tediousness that go with different ministries. "When we harmonize we avoid some ministers from being overloaded with work yet we received the same entitlements like cars, drivers and salary," the minister in charge of presidency said.
---
363 Views
---
More Picture(s)