BADILISHA PRE-LAUNCH: Chameleon Fires up Club Rouge in the First Ever Pre-Launch Meet and Greet as Sexy Ciroc Models Take Center Stage.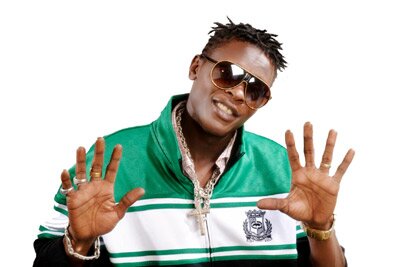 The controversial singer 'DR'. Jose Chameleon of the Badilisha fame held the first ever pre-launch meet and greet party at club rouge last night.
The singer who arrived at the club at about 11:45pm was mobbed by fans as he made his entry into the reserved VIP area and immediately started sipping on a glass of Ciroc.
However before he appeared, the club management was gripped in fear of the singer not showing up especially after realizing that his phone numbers were all switched off including that of his manager.
Chameleon who later entertained the revelers as his other East African sidekicks kept nodding away and as the sexy models that were clad in Ciroc branded attire sashayed through the crowd.
Meanwhile word has it that there is brewing beef between Chameleon, show promoter Balaam and Uganda Breweries Limited (UBL) over who has the absolute rights to sell beer at the show slated for tomorrow. UBL says that since they have always supplied the rendezvous, they therefore have a right to sell on the day while Balaam insisted that he was the one who has the right to. It did not come easy for UBL to believe him until he finally bought the selling rights at a cool 6million.
We hope that the launch equally pays off for Balaam especially after all the cost he has incurred for the Badilisha launch.
---
1434 Views
---
More Picture(s)