THE FALLEN GIANT: Shock as Co-Owners Beg Court to Quickly Close down Sembule Steel Rolling Mills, Accusing Board Chairman and Surviving Founder Sembuya of Mismanaging it Beyond Repair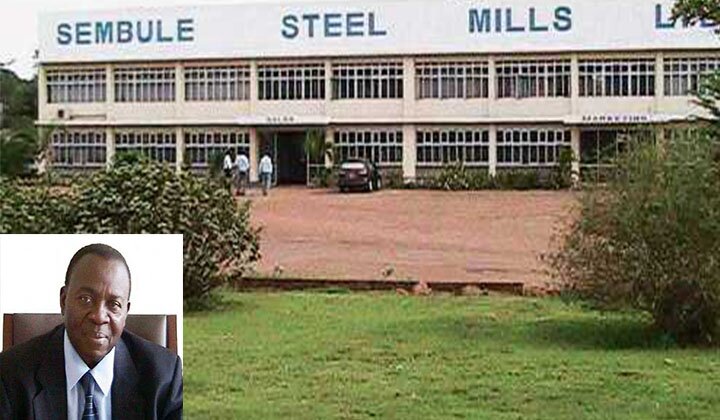 The family of the departed Mzee W. Buwule is so bitter with their ageing uncle Christopher Sembuya for what they termed running down Sembule Steel Rolling Mills which was a phenomenal in the early 80s and late 90s, we have reliably learnt.
Founded by him (Sembuya) and his fallen brother Buwule, Sembule Steel Mills became a household name when it turned to be the first company in East and Central Africa to make Radios and TV sets going by the names Makula.
In a bid to expand, the firm took out loans from the PTA bank and other local banks. It is that ambitious growth spirit that has since proved the firm's curse. Our investigations indicate that the surviving family is so angry. They want the company to close shop as soon as yesterday as it no longer makes business sense.
Sembule has been struggling with debts, most outstanding of which is the Bank of Baroda's Ushs7Bn for which Sembuya was imprisoned last year. Other debts are owed to suppliers of raw materials, National Social Security Fund in workers contributions, among a long line of debts.
Another irritant claimant is Simba Steel Rolling Mills, who acquired a big stake in Sembule Steel Mills after it supplied raw materials to the Nalukolongo based facility. Buwule's surviving family accuses Sembuya of committing the company to the Simba's deal without consulting them.
Simba has been such a headache to Sembule Steel Mills to the extent of filing a case in court, claiming they own the whole company. Irritated enough, the Buwule's family representatives in Sembule Steel Mills Limited, Beatrice Buwule and Juliet Buwule have engaged city lawyers KGN Advocates to quicken up the burial of the loss-making company.
The lawyers told us they have indeed drafted up the necessary application and filed the petition with the Commercial division of the High Court. The petition is 12/2013-12. Our zoom into the Court's Registry discovered that the Deputy Registrar Margaret Tibulya has since sent out summons to people and firms wishing to support or oppose the petition. Watch this space.
---
1146 Views
---
More Picture(s)