DOCTORS TO JUDITH HEARD: Young Lady, Resign from Uganja Republic Electorate and Stop Smoking the Weed, Guzzling Booze and Smoking or else You Attract Your Creator's Call to Join Him Soon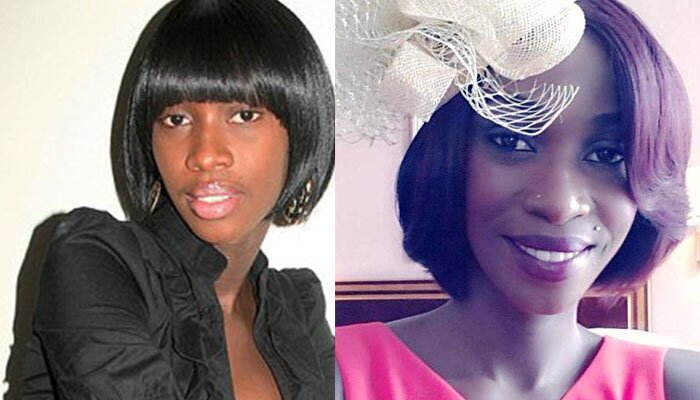 The latest reaching us about socialite and fashion ace Judith Heard aka Nalongo Queen Bee, who was checked into Nsambya General Clinic last week, is that she has been ordered to keep off the 'herb' and quit smoking ganja and REX in the shortest time possible.
One of her closest friends intimated to our pry this afternoon that Judith, who is a known chain smoker was taken aback by the development and that she is all sad and blue. She was discharged from hospital earlier today.
The pencil-thin socialite had resorted to the herb and liquor as a way of coping up with the fact that her estranged husband left her penniless, and returned to his native USA. Her fashion house JH, at Forest Mall is doing very badly and is nearing bankruptcy which has further raised her stress levels.
Knowing her the way we do, we can only hope she sticks to her doctor's advice and beat the vice, though it sounds a miracle. If she doesn't, the headline speaks it all. And a zoom into her current look in the photo taken today after hospital, Judith Heard's pals ought to pray that she oblige to Doctors' advice whatsoever. Watch this space!
---
5931 Views
---
More Picture(s)