IT'S NOW OFFICIAL: Central Broadcasting Services' Celebrated Newscaster Wamala Balunabba is throwing in the Towel at the Bulange-based Media Giant to Join Active Politics and Uproot his ex-Boss Kaddu Mukasa from Mityana South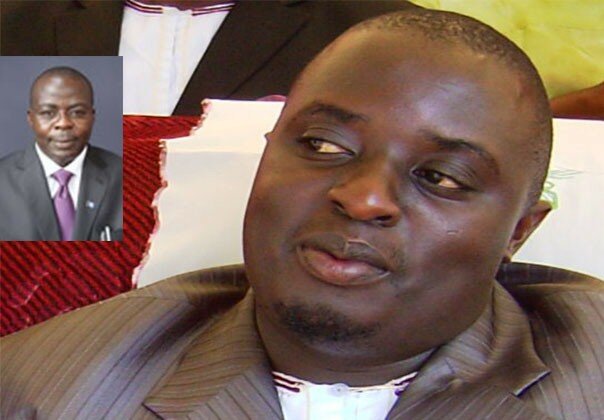 Whoever thought that the victors in the recently announced RTVA Awards still had a long future in Journalism was ultimately wrong. CBS FM's Wamala Balunabba, who scooped the RTVA Accolade as the best newscaster in Uganda, has announced he is leaving the field in a bid to join active politics.
He says he is much willing to succeed his former boss at the Bulange-based station, Ssozi Kaddu Mukasa as the MP for Mityana South. He announced his plans at Bukoto at a secret party he threw for his family and close buddies to celebrate the recent award.
Our infatigable Pries overheard Balunabba telling pals that he is so much willing to join politics even if it means resigning his job at CBS FM. Some close friends of his intimated to us that he is planning to throw in the towel at the Mengo establishment next year to spend the rest of the time in his home District of Mityana.
Wamala Balunabba has previously received a number of awards for his exemplary work in the media, amongst which is one by the Kabaka of Buganda in 2009 and another by Rotary Club International in 2006. Last year, he was named among the 1000 most influential Ugandans who really matter, and are valued much by the Pearl of Africa.
Balunabba the man
Born 32 years ago to Ssalongo Ssimbwa Tofah Lubega and Mrs Rose Nabwami Lubega Ssebuliba of Buswabulongo in Mityana, Wamala Balunabba went to Mityana Secondary School - Namukozi for his 'O' Levels and indeed, scooped the best countrywide student of Office Practice award. Available information also place him has the time's best student in the Districts of Mityana, Mubende and Kiboga.
And at the same school in 'A' Levels, Balunabba toppled the nation's students as the best in Luganda Language subject. At Makerere University, Balunabba read a bachelor's degree in Communication Skills and Linguistics, jumping out with a first class degree. But the humorous newscaster also boasts of an advanced certificate in Lexicography and Dictionary Making from the Country's top University.
Not done, Balunabba also went for an advanced Certificate in Advanced Research and Writing Skills from the Centre for Basic Research, Kololo, has an advanced certificate in Administrative Law from Law Development Centre, Makerere and is currently pursuing a Master's Degree we are yet to establish.
The Kabaka's favourite newscaster, thanks for his sensational reporting, Balunabba is not new in political circles. During his University days, he was Speaker of Nkobazambogo - Makerere University, a member of Makerere University Parliament aka Guild Representative Council, Speaker Mityana/Mubende Students Association and finally Chief Advisor for the Nkobazambogo.
Currently the chief spokesperson for Ssingo County, Balunabba was also the Media Secretary for Uganda Young Democrats (UYD) at Makerere University. And what might have forced him into politics is his recent milestone when he mobilised for the Ssingo Stadium Building Initiative which attracted a whooping Shs200+
In the media
Pals tell us that Balunabba's journalism and writing is a real calling. He was news Editor for Makererean Newspaper. He is author of two books titled 'Ettiibwa ly'Empologoma' and Muzaawula which he compiled it with former Mayor John Ssebaana Kizito. We are told he has written more other books yet to be published.
We can further, authoritatively reveal that Balunabba ha edited, proof-read and translated for high-class citizen writers including among others, Olive Kobusingye, Betty Nambooze, Hon. Masagazi Masaazi, and Brig. Elly Kayanja, to mention but a few. He is currently, also in Mcing at functions, especially weddings and introductions.
With his rich profile and continued loyalty to the Buganda Kingdom and the Kabaka Ronald Muwenda Mutebi II, we can be sure his declaration to join politics will only have his former boss Kaddu Mukasa run for his dime, and or, even throw in the towel come 2016. Way to go boy.
---
3003 Views
---
More Picture(s)